Dr. Himanshu Govil
BDS MDS PGCOI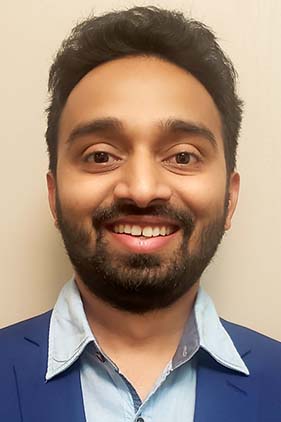 Dr. Himanshu Govil started his clinical practice in 2010 after graduating from the prestigious ITS Centre for Dental Studies and Research in India. Due to his keen interest in latest advances in dentistry like Dental Implants and CBCT, Dr. Govil first completed his Post Graduate Certification in Dental Implantology in the year 2012 followed by receiving his Master's Degree in Oral Diagnosis, Medicine and Radiology in 2018.
During his successful clinical practice of 12 years in India, Dr. Govil constantly worked upon updating his theoretical & clinical acumen by means of various CDE courses to provide the best possible treatment to his patients and to the community as a whole.
Dr. Govil received his licence to practice dentistry in Canada after successfully completing National Dental Examining Board of Canada Equivalency and Certification Process in 2022.
In his spare time, Dr. Govil gives practical training to the NDECC skills candidates.
He is an active member of the Ontario Dental Association (ODA), Canadian Dental Association and Royal College of Dental Surgeons of Ontario (RCDSO). His hobbies include travelling and playing cricket.