Dr. Novin Sabzevari
Dentist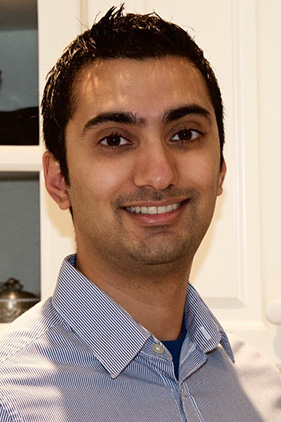 Dr. Novin is a graduate of Bharati Vidyapeeth Dental University - a renowned dental school in India. He is amongst the top 5% of internationally-trained dentists that received the National Dental Board of Examination Canada's equivalency certification in the first attempt.
Dr. Novin enjoys all aspects of dentistry with a keen interest in wisdom teeth extractions, implant dentistry and bone grafting. He loves helping patients and the community through education and prevention and oversees the operations of an outreach community clinic he set up in India that has provided free dentistry to over 2000 patients. Dr. Novin has a diverse background and is fluent in Persian (Farsi), Hindi, Marathi and English. He loves dentistry and spends most of his free time studying and educating himself on cutting edge techniques and materials. He has completed over 300 hours of advanced training in all facets of dentistry including sedation dentistry, implant dentistry and bone grafting, oral surgery, cosmetic dentistry and paediatric dentistry.
He is an active member of the Ontario Dental Association (ODA), Royal College of Dental Surgeons of Ontario (RCDSO), Academy of General Dentistry (AGD), Iranian Ontario Dental Association (IODA) and various study clubs.
Besides dentistry he loves his family, tennis, soccer, writing and computers.