About Our Practice
Dr. Neil J. Gajjar and his team are committed to the oral health and happiness of our patients. We're proud to serve Mississauga and the Southern Ontario region.
We offer a wide range of services, including dental implants, cosmetic dentistry, orthodontics, sleep dentistry and family dentistry.
Here are just a few of the ways Dr. Neil J. Gajjar Associates & Specialists make dental visits easy: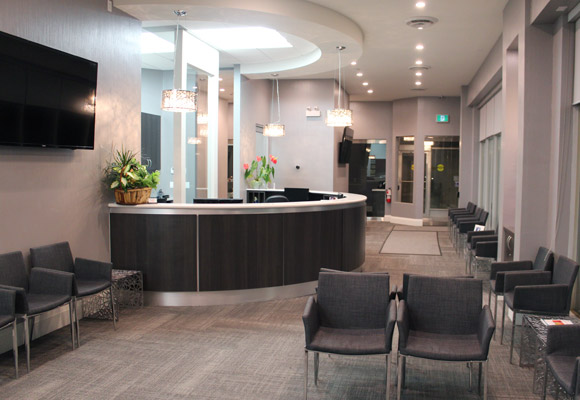 Convenient Location
Our dental practice is easy to find. We're located at 735 Twain Avenue #16 in Mississauga, Ontario — North of Derry on Mavis Road.
Multiple Languages
Nine languages are spoken at our practice to better serve our patients:
English, Hindi, Gujarati, Punjabi, Italian, Urdu, Arabic, Persian and Laotian
Flexible Payment Options
We accept cash, debit, VISA, MasterCard, and American Express. Payment of any balance not covered by your insurance is required at the time of each service or appointment.
Quick, Easy Insurance Claims
We process all insurance claims electronically. This means no paperwork for patients. We deal with the insurance companies directly and only collect the difference from you. We can provide estimates for all services provided and information about coverage for such procedures from your insurance before treatment is completed.





Office Hours
To facilitate your visit, office forms are available for download. Simply click on the link to complete the form: