Dental Implants in Mississauga
Many people with missing teeth are too embarrassed to smile for photos, and often feel self-conscious about speaking or eating in public. Eating certain foods such as corn on the cob may cause pain and discomfort. Don't let a missing tooth harm your self-esteem, with dental implants you can eat the foods you enjoy.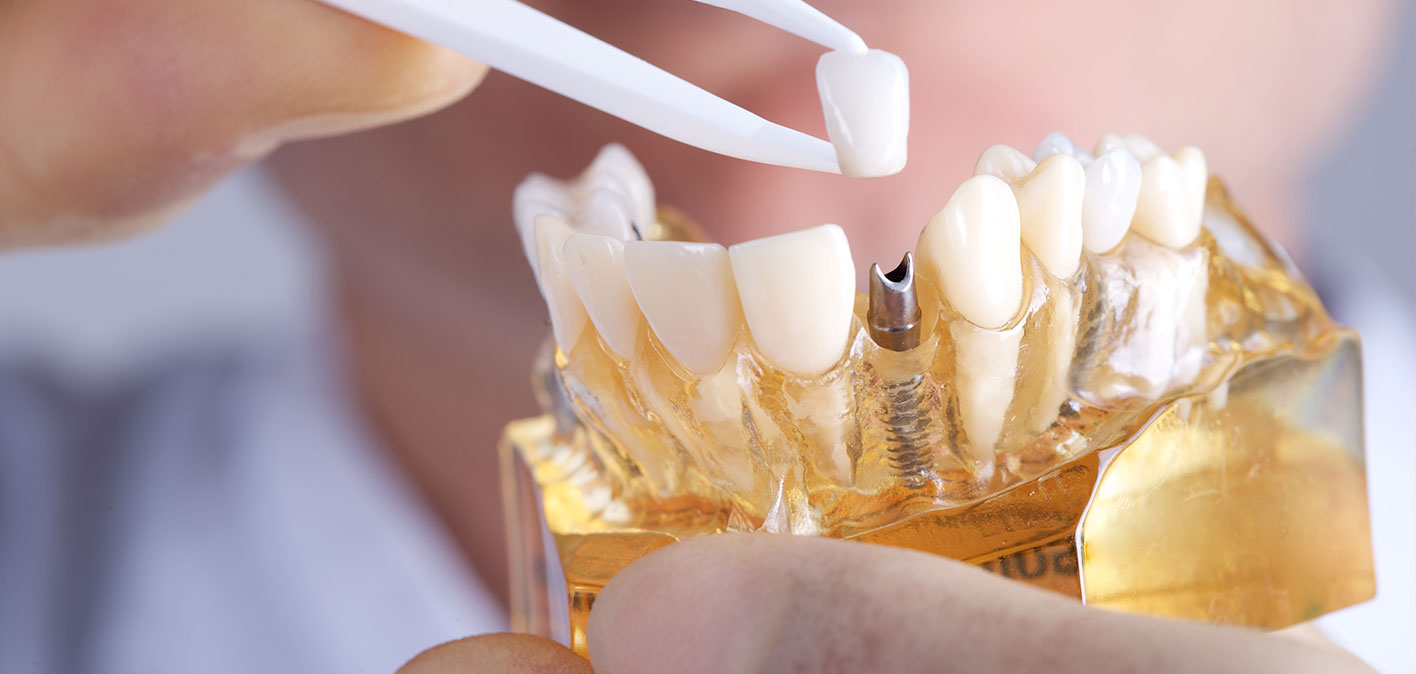 What Are Dental Implants?
A dental implant is a tiny titanium screw that works just like a natural tooth root. Placed into your jawbone, the implant offers a long-lasting, secure dental restoration. Once this is done, we attach a custom CEREC crown to your implant, which feels just like a real tooth.
The health risk of missing teeth can cause tooth decay due to gaps between teeth or may cause your jawbone to break down due to teeth shifting surrounding the gap. This may cause you to prematurely age by changing your facial appearance. Our team can use dental implants to help restore your smile if you're missing one or more teeth.
Dr. Gajjar can secure a denture using dental implants. This procedure prevents the denture from moving and shifting in your mouth.
As little as three dental visits are needed to complete your new dental implants. During your first visit, we will make impressions of your mouth so that we can make custom crowns in our laboratory for your exact measurements. We also explain to you what we will be doing during the procedure and answer any questions you may have. During the second visit, the implants will be fitted and secured into your jawbone. Over time, the gums will fully heal and the implants will osseointegrate into the bone. The third visit will happen once the implant has been tested for full integration, after a suitable time to heal, usually several months later. During this time, your crowns will be attached and finally you will have brand new teeth that will look and feel just like your own natural teeth.
Some dental insurance plans may cover the costs associated with dental implants. Depending on your coverage, you may be eligible for full or partial coverage. During your next appointment, do not hesitate to ask us about your eligibility based on your own insurance coverage. We would be more than happy to look into this for you.
Videos about Dental Implants: