Teeth Whitening in Mississauga
Let us give you the smile of your dreams. With Dr. Neil J. Gajjar's Mississauga teeth whitening technology treatment, he and his associates will help you to reduce the naturally occurring stains that can accumulate over time. Teeth naturally darken, developing a stained appearance due to tooth enamel becoming more porous with age. Reverse the aging process with our in office professional teeth whitening treatments or our at-home teeth whitening kits.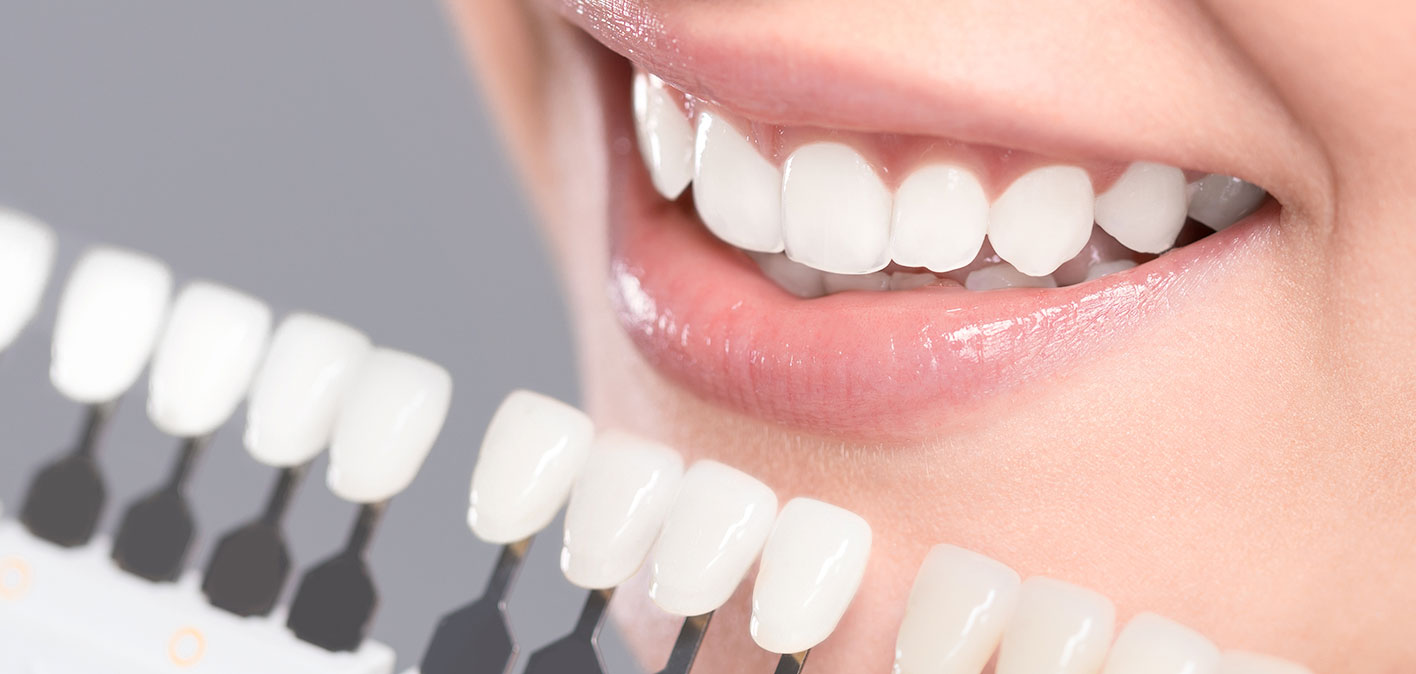 Keeping your teeth white
Acidic foods and drinks such as red wine, diet cola, coffee and tea are culprits when it comes to discolouring or staining your teeth. Acidity breaks down your tooth's enamel making it prone to stains. No need to cut out your favourite beverages, just be mindful of what they might do to your smile and try to limit your intake.
At Dr. Neil J. Gajjar's dental practice, we offer professional teeth whitening to our patients who desire whiter, brighter teeth. We use an effective peroxide-based solution to whiten our patient's teeth. The solution penetrates the tooth's enamel, oxidizes the stains and bleaches the layer of tooth beneath the enamel.
Alternatively, we have at-home teeth whitening kits available at our dental office for those patients who would like to brighten their smiles in the comfort of their own home.
Both in-office and at-home whitening will work to brighten your smile, but the advantage to our in-office whitening is that we use a light-activated treatment that will accelerate the bleaching process and produce very effective results within one hour. However, if you opt for the high quality teeth whitening kits – available to buy in our dental office – you will find them superior to a kit you may purchase in a drugstore.
Not everyone has the same insurance coverage. Generally, teeth whitening is considered a cosmetic procedure therefore is often not covered under most insurance plans. Ask us to find out if you qualify for coverage under your plan.