Orthodontics in Mississauga
Do you have misaligned teeth or an improper bite? Orthodontics can help to correct your teeth positioning and improve your bite, making your teeth more aesthetically pleasing. If your teeth are in their proper ideal positions, they function and look better.
Not just for children and teenagers, an increasing number of adults are opting for orthodontics to achieve a more comfortable and attractive smile.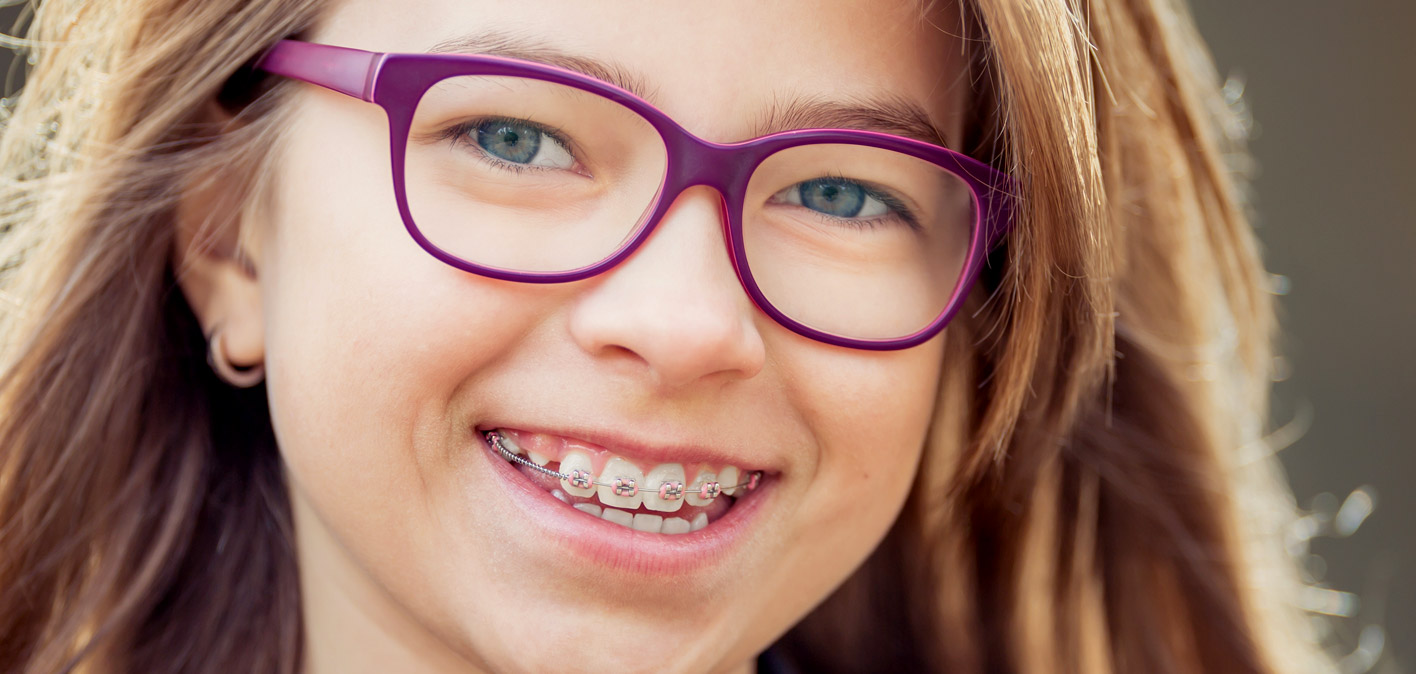 Bite problems
Ideally, your upper teeth should slightly overlap your lower teeth which when bitten together results in proper occlusion. If your jaws and teeth are too far forward or too far back, you may have a problem with your bite. If left untreated, this may cause painful damage to your teeth. Talk to us today about how orthodontics can help you improve your bite.
Crowded issues
When properly aligned, your teeth should form a U-shaped arch. This makes brushing and flossing easier. If your teeth are crowded together, proper cleaning can be difficult at best which puts your teeth at risk for tooth decay. Some people with crowded teeth are self-conscious and wish they had a smile with properly aligned teeth. Speak to us today about how orthodontics can correct your crowded teeth.
Spacing issues
Spaces or gaps between your teeth may result in alignment problems and difficulties with your bite. These issues can be corrected with orthodontics. When you're missing one or more teeth, the surrounding teeth attempt to fill the gap by slowly shifting their position. Once a baby tooth is lost, it's important to allow space for an adult tooth to grown in. Talk to us today about how orthodontics in Mississauga can help you improve bite or alignment problems.
Braces
Braces work to straighten and even out your teeth by correcting your teeth's position. Braces work in just four easy steps. First, they work align your teeth into a perfect U-shaped arch. Second, braces level all your teeth so that they reach the proper alignment and height. Third, braces correct your bite so that your teeth neatly fit together with the right occlusion. Finally, your teeth will be fitted with retainers to prevent them from regressing back to the way they were prior to the braces.
Braces Are Not Just For Teens
Adults can wear braces too since age doesn't factor into the equation when it comes to having an attractive smile. Braces are not just for children and teenagers. With new technological advances, such as Invisalign braces which are a transparent alternative to metal braces using clear aligners to adjust teeth, the stigma of wearing braces is gone.
Orthodontics don't have to be costly. You may qualify for insurance coverage. During your next visit to our office, ask us about your available insurance coverage regarding orthodontics.