Family Dentistry in Mississauga
Dr. Neil J. Gajjar and Associates are committed to providing each member of your family – including infants, toddlers and teens – with quality dental care. As parents and family caregivers, you always want the best for your children. Help your children start off on the right path by teaching them how to develop good oral hygiene habits – like brushing and flossing – early in life.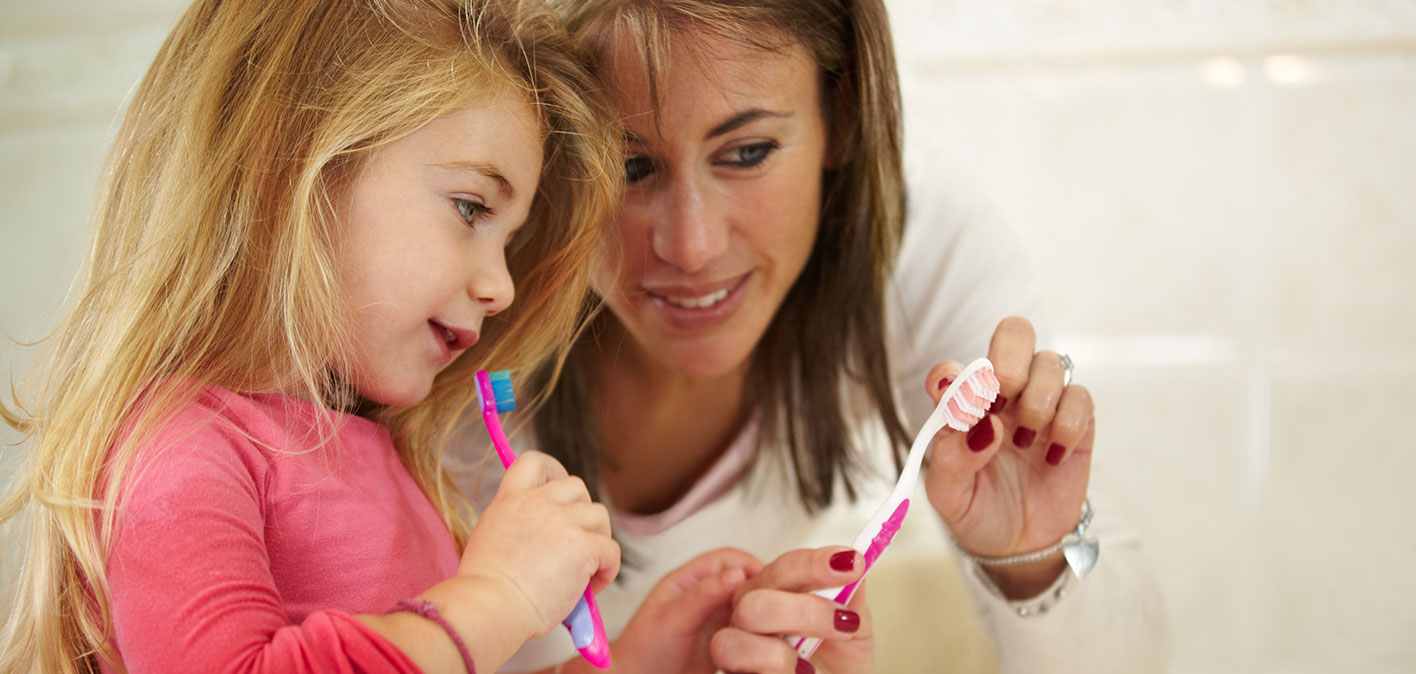 Kids Zone
We have a fun and interactive Kids Zone at our dental clinic. At Kids Zone your children will learn about dental hygiene in a cheerful environment designed just for them! With exciting games to play, videos to watch and pages to colour, we offer a unique way for your children to learn and have fun while doing it.
If your children need quality dental care, we can help.
Preparing for your first visit
As your Mississauga family dentist, we provide a pleasant and friendly environment for your children from the time of their first scheduled dental visit. We know that sometimes a child's first visit to the dentist may be frightening for them. We want your child's first visit to be a comfortable one by providing a fun, friendly and relaxed environment for them to receive gentle preventive dental care. After their first visit, they'll soon realize that a visit to the dentist can be a fun and rewarding experience.
Surprisingly, babies can get cavities too from sugars in mother's milk, cow's milk and fruit juice which may leave residues on their teeth and lead to tooth decay. We don't recommend putting your baby to bed with baby formula, milk or juice since it contributes to cavities. Instead, we advise parents to try to encourage their babies and toddlers to finish drinking in less than 20 minutes, after which you should clean their teeth and gums by wiping with a wet cloth or by using a soft baby toothbrush. If you notice signs of your baby's tooth decay, schedule an appointment to visit our clinic today.
Children with their first set of baby teeth (or with primary or mixed dentitions) are usually not recommended for bite appliances since they may prevent normal jaw growth and loss of primary teeth. If your child is a nighttime teeth grinder, talk to us about different methods available to help them overcome this habit.
Discussion
Start a relaxed and positive dialogue with your children about the importance of taking care of their teeth – including brushing their teeth twice a day and flossing their teeth once a day. Explain to them what happens when sugar residues are left in their mouth after eating or drinking and what happens when they don't brush their teeth after eating or drinking.
Demonstration
Demonstrate for them how to properly brush teeth and show them how to properly floss their teeth. Repeat the demonstration as often as needed until they learn to brush and floss their own teeth.
Attitude
If you have a fear of going to the dentist, try to teach your children to not be afraid of the dentist since fears can be inherited by your children. When you keep a positive, relaxed attitude about upcoming dental visits, your kids will follow suit. Children should learn that visits to the dentist can be a rewarding, fun, new experience. By praising and encouraging them, your children will feel confident that their next trip to the dentist will be a fun one!
Videos about Family Dentistry: