Dr. Gino Gizzarelli
Dental Anesthesiologist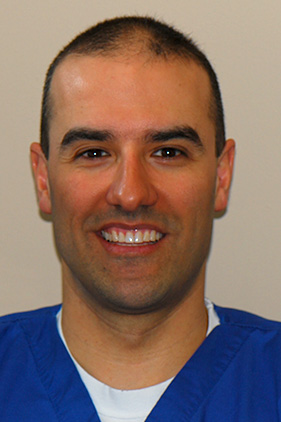 Dr. Gino Gizzarelli completed his first degree in 1995 at the University of Toronto in pharmacy. He worked as a full-time clinical pharmacist at Toronto General Hospital for 2 years before returning back to the University of Toronto to study dentistry.
Following his dental degree in 2001, he continued his studies in the same university and completed a 3-year Master's degree in Dental Anesthesia. During these 3 years, Gino trained in the operating rooms of the Hospital for Sick Children and Toronto East General Hospital. Throughout his studies and until present, Gino has maintained a part-time clinical pharmacist position at Toronto General Hospital.
Dr. Gizzarelli is a member in good standing with the Royal College of Dental Surgeons of Ontario, the American Society of Dentist Anesthesiologists, and the Canadian Academy of Dental Anaesthesia. Dr. Gizzarelli is a diplomat of the American Dental Board of Anesthesiology and the National Dental Board of Anesthesiology. He is a certified specialist in dental anaesthesia (in Ontario). He is an itinerant dentist anesthesiologist and teaches occasionally at the University of Toronto Faculty of Dentistry and at various conferences and CE courses.